Mission Statement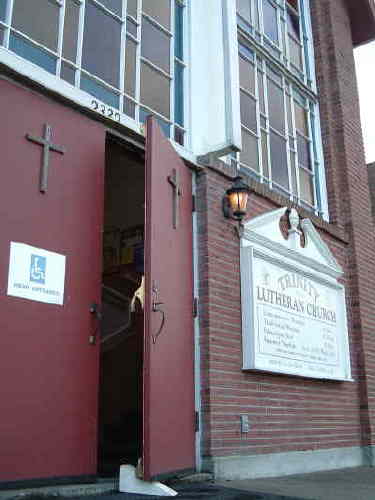 A PLACE OF GRACE
WE are God's people in Jesus Christ who in our urban setting WORSHIP together, PROCLAIM the Gospel, and NURTURE and SERVE others in response to God's love.
FREQUENTLY HEARD COMMENTS ABOUT TRINITY LUTHERAN CHURCH

"It's where I am growing spiritually."


"Where I hear about God's mercy and love."


"Where I have experienced forgiveness and acceptance."


"Where I have found healing and peace."


"Where I've found opportunities to help others."


"It's where I have found friendship with people of all generations. It feels like home - family."