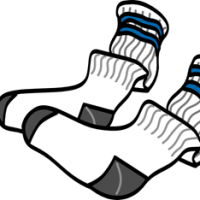 July Local Benevolence
July 1, 2013
Our Local Benevolence for the month of June is socks. Trinity will give socks to children in need as they return to school. We have already received a very generous gift of 250 pairs of girls' socks; so we are in need of some boys' socks. All sizes and all colors are needed, for children kindergarten through high school. They will be shared with a variety of agencies which serve children in our community including, Catholic Community Services Foster
Children, the Interfaith Family Shelter, Hawthorne Elementary and North Middle School. We will have a clothes basket in the Fireside Room for
collection of the socks.

Back